Cloverdale Ice Rink Rental
The Cloverdale skating rink is at the base of Gallagher Hill and beside the Cloverdale Community League Hall. The rink is available to use for free for all community league members.
Skating for the 2022–2023 season is currently OPEN.
Special rentals
If there is a CCL member that wants to have the ice dedicated for a special event, they can request it and we'll see if it can be accommodated. Please note that the rink is managed by volunteers, and there may be some delay in accommodating your request, so please book as much in advance as possible. You can make requests via email at rink@cloverdalecommunity.com
Membership
Don't have a membership yet? Purchase or Renew by clicking the button below.
Help Out!
We need your help to keep the rink in tip-top condition! Please volunteer to help maintain the ice by emailing Jordan and rink@cloverdalecommunity.com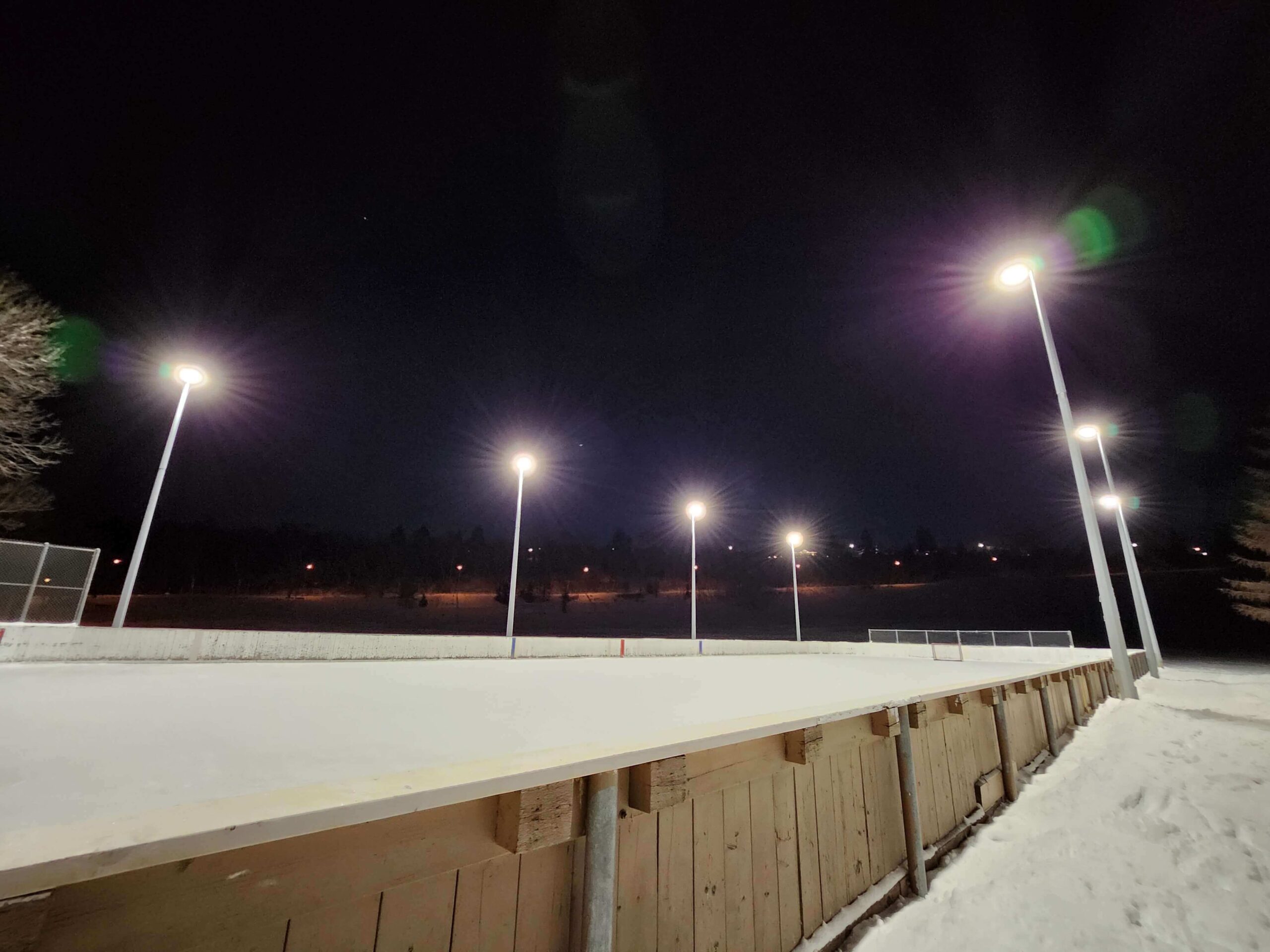 Rink Rules
SKATERS USE THE RINK AND FACILITIES AT THEIR OWN RISK
Alcohol is prohibited
Helmets are strongly recommended
Children should be supervised by a responsible person/adult
Use of cell phones and/or headphones while on the ice is not recommended
Carrying an infant on the ice is not recommended
Skaters should skate at a safe speed
No loitering along rink boards
Skating in a manner that endangers or interferes with other skater's safety or pleasure is strictly forbidden
No fighting, pushing, checking, foul language, smoking, spitting or high sticking
The Community League reserves the right to revoke privileges from any person who does not follow rules, shows unacceptable conduct, or for any other just cause
Community League assumes no responsibility for the actions of individual and/or group users