Join your neighbours for a weekend of fun community events!
Friday, August 6 at 9:30pm
(Rain Alternate: Sunday, Aug. 8, 9:30pm)
Folk Fest Lantern Parade
Join the Edmonton Folk Music Festival from your lawn as they take the annual lantern parade to the streets as part of The Hill at Home 2021. The parade will include beautiful lanterns normally featured on the hill, festival famous stilt walkers, and music from the Brasstactics and Audrey Ochoa. The parade will last approx. 30–45 minutes. If possible, we ask that folks on the parade route move their cars to garages or alleys during the parade for easier viewing.
Please note the parade will be live-streamed for the public. We are not inviting folks outside Cloverdale to come down for this event.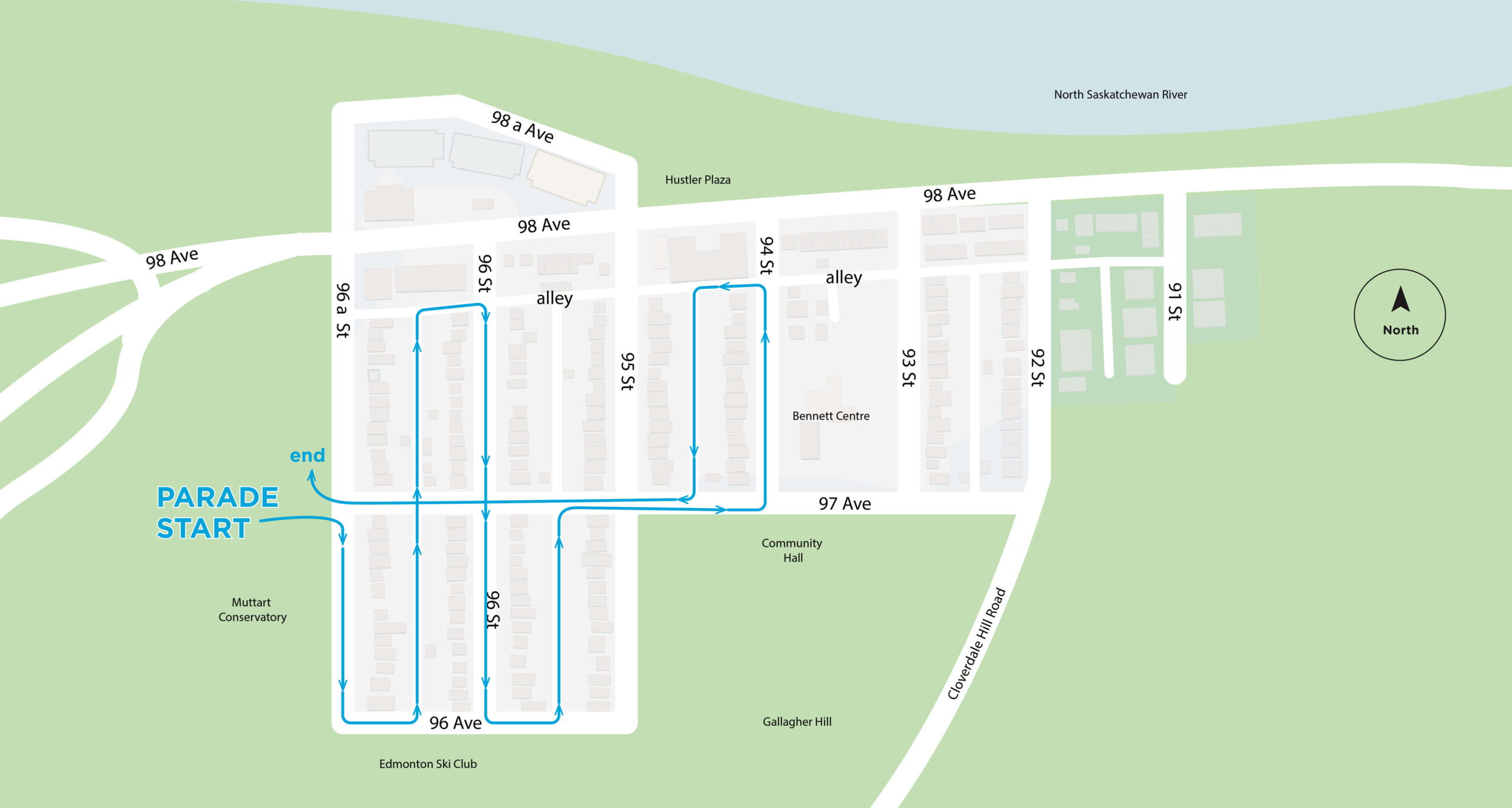 Parade Route: The parade starts at the Muttart Conservatory, then travels south on 96a Street towards the Ski Club. It then weaves north through the alley to the condos, south down 96 street until 96 Ave, and then north through the alley until 97 Ave. The parade then heads east along 97 Ave before turning left on 94 street past the Bennett Centre. It then heads west and south through the alleys until it hits 97 Ave again, and then heads west down 97 Ave towards the Muttart.
Saturday, August 7 at 8:00pm
Rault Brothers Music Night
Come on down to the Community Hall as the Rault Brothers play some Blues! Tickets are available exclusively to Cloverdale residents before August 2, after which they go on sale to the larger public. Get your tickets here, or buy at the door. Beer and wine will be available for purchase at the event. 
$15 for members · $20 for non-members 
Sunday, August 8 at 6:00pm
Take a low lawn chair or a tarp to Gallagher Hill for a small Edmonton Folk Music Festival performance! Bill Bourne and D'orjay will be performing live music, free of charge, to residents of Cloverdale as part of Folk Fest's The Hill at Home 2021. 
Join your neighbours for a fun evening of good music and good times.