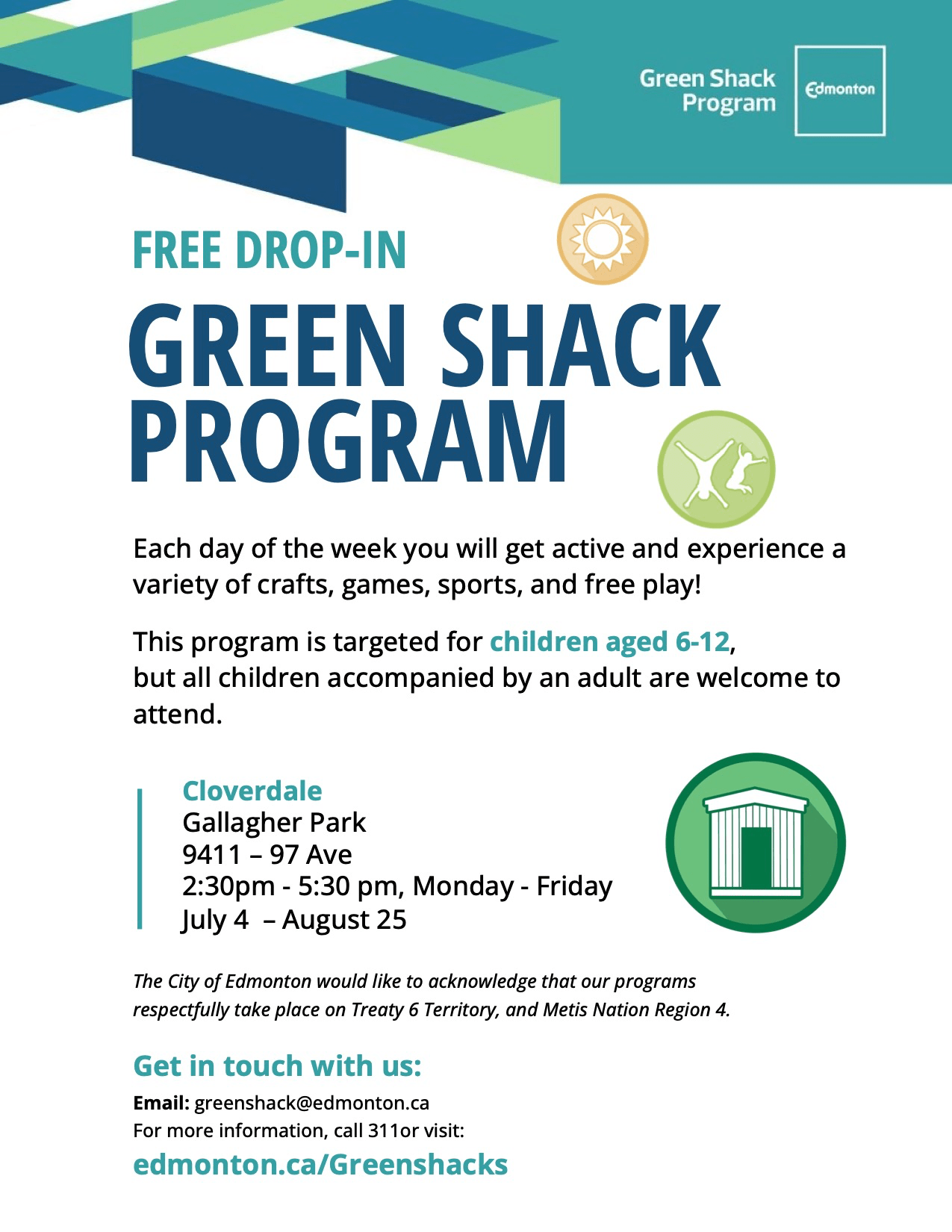 Free Drop-in for the Green Shack Program! Each day of the week you will get active and experience a variety of crafts, games, sports, and free play! This program is targeted for children aged 6–12, but all children accompanied by an adult are welcome to attend.
Join in Cloverdale: Gallagher Park, 9411-97 Ave. From 2:30pm to 5:30pm, Monday through Friday, July 4–August 25.
The City of Edmonton would like to acknowledge that our programs respectfully take place on Treaty 6 Territory, and Métis Nation Region 4.
Get in touch by emailing: greenshack@edmonton.ca
For more information, call 311 or visit: edmonton.ca/greenshacks